Intro to Orienteering Clinic
June 14th 2015 2:00pm
Course Maps
Intro to Orienteering Clinic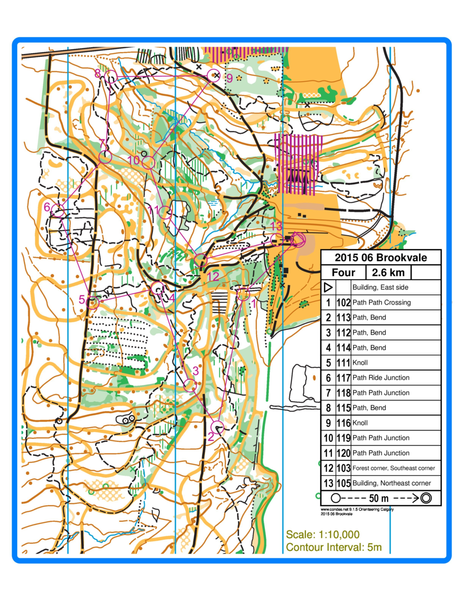 Organizers: Charlotte MacNaughton (Organizer), Andy Reddin (Organizer), Adrian Zissos (Organizer), Jeff Teutsch (Organizer)
Thanks for joining us at the Nordic venue at Brookvale for an Intro to Orienteering Clinic June 14 from 2-4 pm.
We had a great time putting on the clinic and hope that you too enjoyed yourself, and are looking forward to more orienteering on PEI and around the Maritimes. There are a lot of events taking place in the Maritimes this August, in particular a race on the University of PEI campus and another race back here again at Brookvale. There are Open categories in all the races and we encourage you to test your new skills at these events. For full information check out the Maritimes Orienteering Festival website at www.coc2015.ca/
A quick note on the results:
* We made a rookie organizer mistake of forgetting to put out two of the controls. So many of you had a lot of "lost time" at numbers 8 and 9 while we rushed out too late to get the controls in place. Sorry about that ;-(
* You can check the "WinSplits" results (click the blue button on the left) to see your time between each control point and compare to everyone else's.
---
Orienteering is a cross country running sport where you choose your own route between various checkpoints that are marked on a detailed map. All fitness levels welcome - and you can certainly walk if running isn't your thing. In this clinic we'll give you a good intro into how to read the map and how to choose your routes between the checkpoints. And we'll set up a bundle of checkpoints for you to give it a go.
The clinic will be run by former national team orienteer Charlotte MacNaughton, with help from local orienteer Andy Reddin in addition to a number of other orienteers.
To give us an idea of how many people will be coming, please register on the right hand side of this page. We'll have you complete a form and waiver when on-site on the day. The fee for the clinic is $10 for adults and $5 for kids (6 and under free). You will pay this on site on the day. The fee includes membership in Orienteering New Brunswick (Orienteering PEI is currently an affiliate of ONB)
This event is part of Orienteering Canada's National Orienteering Week (www.nationalorienteeringweek.ca) #orienteerNOW.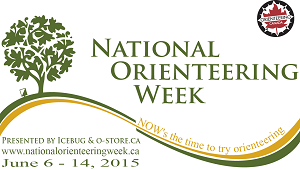 ---
Location